Arts and Craft Fairs
We operate Arts and Craft Fairs throughout the East Midlands and have been expanding rapidly since the birth of [
www.artsandcraftfairs.org
] in 2007. We currently hold regular fairs in 12 different locations across our region and 2012 is set to be our biggest and busiest year to date.
Since our very first fair, we have recruited many exhibitors and now have a large group of talented artists and crafters who regularly attend our fairs to exhibit and sell their unique work.
There is something for everybody at each of our events; from clothes and toys through to candles and ornaments. We even have home-made tasty produce such as preserves, cakes and even handmade chocolates.
Please come along to one of our fairs and enjoy the fun, relaxed atmosphere and maybe even treat yourself or someone special to something unique.
If you have a special talent and are interested in exhibiting at a fair, please go to registeration and complete the form.
We try to keep all information correct, however details & venues are subject to change and/or cancellation without notice.
CLICK for WebSite ! ! !
[
www.artsandcraftfairs.org
]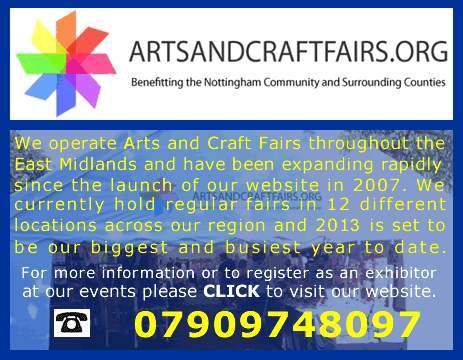 ---
Edited 5 time(s). Last edit at 04/26/2012 04:15PM by dave.